Nick Cannon Net Worth
$60 Million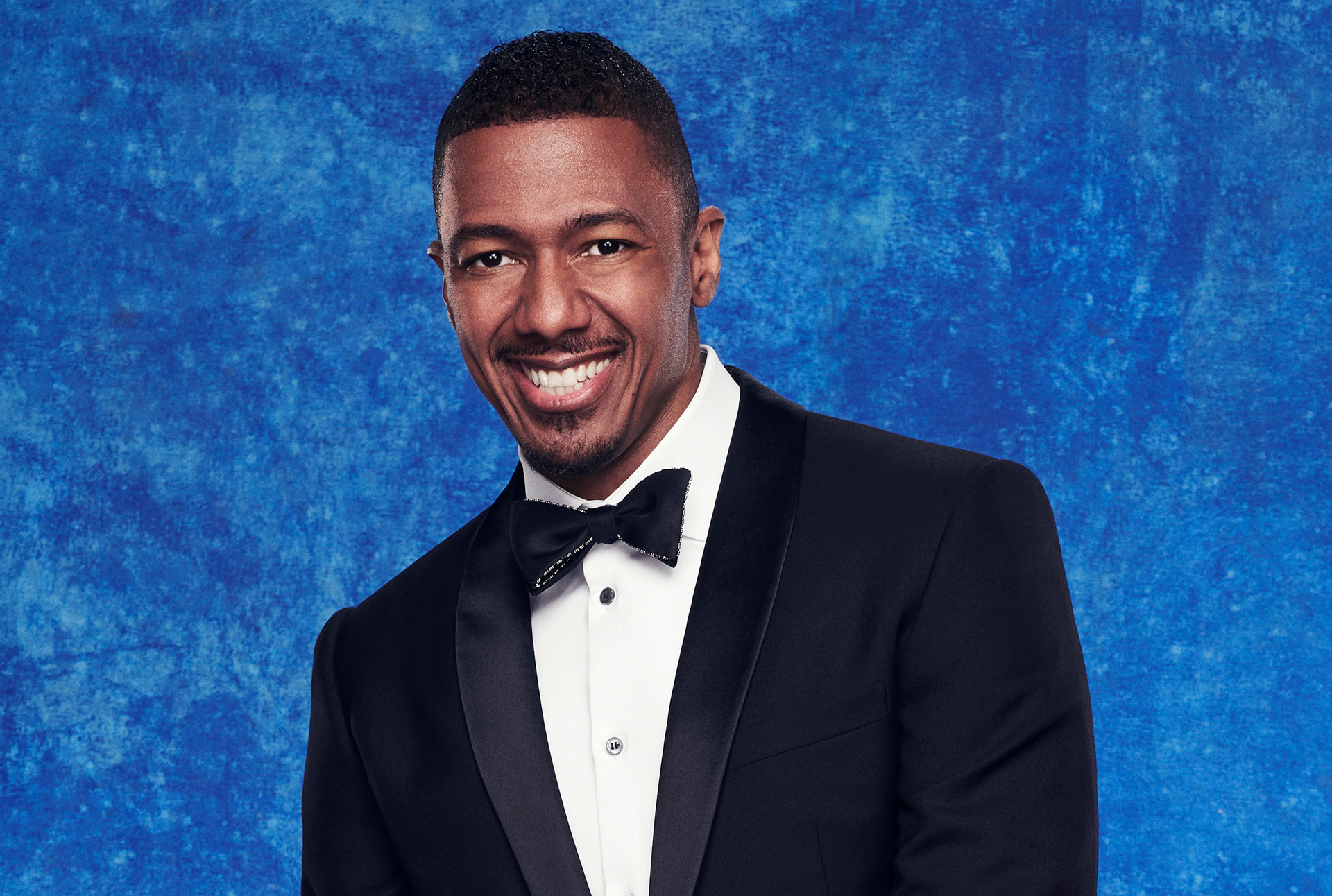 Nick Cannon has a net worth reported to be over $60 million.
Nick Cannon is an American rapper, comedian, actor, director, and television host.
He was married to Mariah Carey between 2008 and 2014
Nick Cannon was one of the hosts of America's Got Talent and The Masked Singer
His car collection, which is well-known, includes a Rolls Royce, a Ferrari 599 and F430, a Ford GT, a Lamborghini, a Cadillac, and a Maserati.
He is a much-loved radio host, and hosts Nick Cannon Mornings on Power 106
Nick Cannon is the head of Can I Ball Records
He has three children, and lives in a 2,173 square foot home
_________________________________________________________________________
How Much is Nick Cannon's Net Worth?
Nick Cannon is a hugely successful American entertainer, television and radio host, and recording artist. He has worked as a director and producer, and is the head of his own record label. In 2020, Nick Cannon's net worth is approximated at $60 million.
_________________________________________________________________________
Nick Cannon's Net Worth: How Was It Made?
A self-described workaholic, Nick Cannon's net worth has arisen on the back of several years of hard work and dedication to show business. Indeed, Nick Cannon's career has included almost every aspect of show business imaginable. He has been a critically lauded actor, he has carved out a powerful reputation as a must-see stand up comedian, he hosts some of the biggest and most popular television shows in American history, and is a long-time radio fanatic with a string of popular radio shows to his name.
Cannon's biggest paychecks came about as a result of him being invited to host high profile television shows, most notably America's Got Talent. The Simon Cowell-produced TV show has been a perennial hit on network television in the USA, and Cannon was a host of the show from 2009 to 2017, during which time he made the majority of his current net worth. This hit was followed by his hosting of The Masked Singer in 2019, which allowed him to further his net worth with another ratings success.
Much of Nick Cannon's net worth has been the result of his work as a television producer. After several years starring in and writing shows, he became the chairperson of TeenNick, and is also a creative consultant and developer for the network, too. In 2015, he also became the creative chairperson of RadioShack.
Nick Cannon has spoken frequently about enjoying the benefits of having a net worth of $60 million dollars, which has allowed him to follow many of his passions both privately and professionally. He is an avid collector of supercars, and owns several vehicles including Ferraris, Cadillacs, and Lamborghinis. Cannon lives with his children in a two storey home which covers 2,173 square feet, and which boasts five bedrooms, three bathrooms, a view of the mountains, and a seizable garage for his car collection. Despite his net worth and comfortable lifestyle, Nick Cannon shows no sign of winding down his multifaceted career in show business, and continues to host his radio shows to the delight of his dedicated listeners.
_________________________________________________________________________
Nick Cannon Facts
| | |
| --- | --- |
| Full Name | Nicholas Scott Cannon |
| Net Worth | Approx wealth of $60 million |
| Date Of Birth | October 8th, 1980 |
| Place Of Birth | San Diego, California |
| Profession | Actor, Comedian, Producer, Director, Musician |
| Education | Howard University |
| Nationality | American |
| Spouse | Mariah Carey (divorced) |
| Awards | Kids' Choice Award for Favourite TV Actor 2002, MTV Movie and TV Award for Best Host 2019 |
_________________________________________________________________________
Nick Cannon Social Media Profiles
_________________________________________________________________________
Nick Cannon Biography
Nick Cannon is one of America's best-loved TV personalities of the 21st century, and has carved out a powerful reputation across a number of different media and genres. Known for his amazing work ethic, his energy, and charisma, he is one of the most in-demand television and radio hosts of his generation, and has had a major hand in adapting major networks to a new generation of youth viewers and listeners. In addition to performing in music, film, television, and comedy, Nick Cannon has also written extensively for film and television, bringing his unique insight and wit to no shortage of different projects.
Born on the 17th of October 1980 in San Diego, Cannon was raised by his paternal grandmother and mother, while also spending some time in North Carolina as a child with his father. From an early age, it was clear that Nick Cannon was a natural performer, and with his parents' support he auditioned for It's Showtime at the Apollo at the tender age of 11. Not long after this, Cannon made his debut television appearance as a stand-up comedian on his father's public access television show, which – although it was a religious program – gave him a taste for show business which would go on to influence his entire life. He has often recalled that although his appeal as a child performer was more likely based upon his cuteness and precociousness, it opened a door he has never looked back on since.
Nick Cannon spent his teenage years living in California with his mother, who insisted he finished high school before attempting to launch a serious career in show business. After he graduated from Monte Vista High in 1998, Cannon began hitting the live comedy circuit in Los Angeles, where he was spotted by a talent agent who signed him to the Nickelodeon television network. There, he regularly appeared as a warm-up act on the popular comedy series All That. His routines were an instant success, and Nickelodeon quickly formulated a comedy show for Nick Cannon which was released in 2002, and invited him to write original material and work as a producer on other hit network shows, most notably Cousin Skeeter and Keenan and Kel.
Despite still being a very young performer, Nick Cannon was making some serious waves in Hollywood. Actor and producer Will Smith was keen to get Cannon on board with some of his movies, and gave him a small role in Men in Black II as a way for him to get his foot in the door of more big screen opportunities. Will Smith also helped to produce a pilot for Nick Cannon during the earlier years of his career, and has been cited as an inspiration and a mentor.
Such opportunities came knocking soon after, and Cannon landed a starring role in the movie Drumline, in which Cannon played a Harlem-born drummer imbued with Cannon's trademark passion and drive for success. The film was a relative success with critics, and was lauded for both Cannon's performance (which was 'engaging' according to the New York Times) and for the fact that it highlighted African-American college experiences, which is a subject often missing from teen-oriented films. Drumline was a breakthrough moment for Nick Cannon, as it highlighted his crossover appeal for a wider American audience – those who saw the movie at theaters were demographically 60 percent black, and 40 percent white. This was followed by a role in Love Don't Cost a Thing, which was similarly positively received.
Love Don't Cost a Thing gave rise to another of Nick Cannon's key talents: musicianship. Cannon plays synthesizers and drum machines, as well as drums and harmonica, and he has integrated his musical skills into a number of his creative ventures. He wrote and performed the theme song for his eponymous TV series, and also wrote the hit song 'Shorty Put it to the Floor' which was featured in Love Don't Cost a Thing, and introduced his musical ambition to the world. In 2003, his self-titled album was launched, and featured hit singles including Feelin' Freaky and You Pops Don't Like Me. The song Gigolo, taken from the same album, was a major hit for Nick Cannon, gaining considerable airplay on music channels and network radio.
Nick Cannon has often stated that he becomes bored and restless easily, which goes some way towards explaining the often frenetic nature of his professional life. He received a major breakthrough when he was invited to host America's Got Talent – a gig he managed to maintain for eight years, and which introduced him to a new primetime audience across the nation. This was followed by a similar hosting role in 2019, with the launch of the American version of international hit reality show, The Masked Singer. During his time working on America's Got Talent, Nick Cannon married pop star Mariah Carey. Three years after their wedding, Carey gave birth to twins Moroccan Scott and Monroe, and in 2014, the couple separated before divorcing in 2016. In 2017, Cannon's girlfriend, Brittany Bell gave birth to his third child, Golden Cannon.
As well as his jam-packed entertainment career and his role as a father, Nick Cannon is associated with a number of charitable endeavours and entrepreneurial activities. He is the head of a multimedia company, Ncredible Entertainment, and has served as the chairman of TeenNick. On top of all of these various roles, Cannon continues to donate a significant amount of his time to charities and NGOs, and runs his own charity – the Nicholas Scott Cannon Foundation.